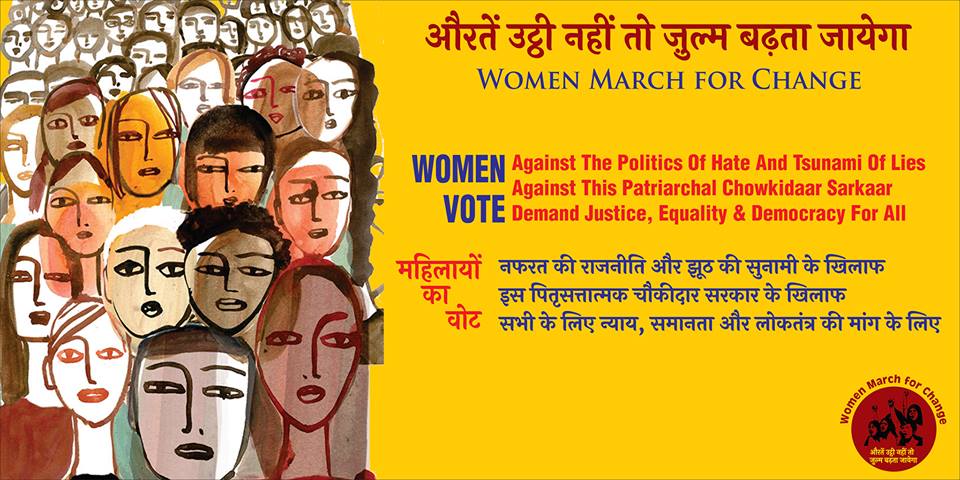 The workers and leaders of the Women Democratic Front express solidarity with the Anti-fascist Women's March for Change being organized across India on the 4th of April. Our sisters and comrades are marching against the right-wing fascism in their country by taking to the streets.
We laud the bravery and the courage of the Indian women pushing back the patriarchal and fascist forces in the country.
Right-wing is one of the biggest enemies of the cause for justice and equality across the world. The push-back to the conservative forces requires the coming together of women, not just for their own freedom but the freedom of all. Both India and Pakistan have seen the rise in right-wing in the recent years especially their growth in the
Tooba Syed
Secretary Information WDF
electoral politics, which is alarming. In order to defeat fascism, the resistance has to keep growing against these patriarchal forces in both the countries.It is inspiring to see women taking the fascist and neoliberal forces to task by collective political action. WDF hopes to do cross-border solidarity and political work with our feminist counterparts in India in the future to push back the fascist forces in both the countries.
Power to the dissenting women of India!
In solidarity
Issued by:
Tooba Syed
Secretary Information WDF